WOW, You're Visitor
,My Favorite Number
<!webbot bot="HTMLMarkup" startspan-->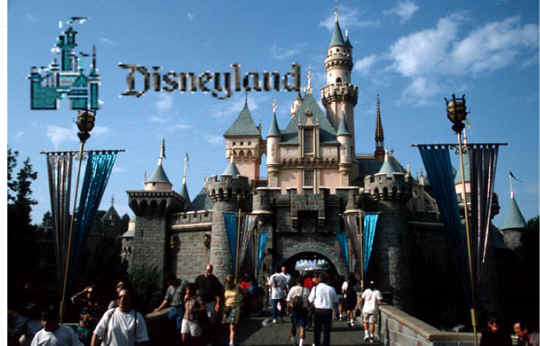 --Pics from the parks, some my own, others borrowed or submitted --New Pics Added 7 February 2000 ---SUBMIT PICTURES

--Your Favorite Sounds From Your Favorite Rides and Attractions, Divided into MIDI'S and MP3's, got some good stuff here folks.

--Your Most Memorable Disney Park Experiences, All in One, Easy to Reach Location. SUBMIT Your Testimony

--Links to Other Great Disney Related Pages

--Your thoughts and mine regarding the Parks, and life in general, this is a pretty fun section. NEW!!! My Most Recent Trip To Disneyland -------SUBMIT THOUGHTS

--I'm sure you're really curious....aren't you??? NEW Pic Added 7 Feb 2000

-- My Thoughts on various literary works pertaining to the Theme Parks, and Disney in General. NOTE: Will grow proportionally to the growth of my library.
Love to Hear From You
HI JILLIAN!!!!!!!
WELCOME! Take your coat off, stay a while!!! This page is dedicated to all the people who see Disney's theme parks for what they are. Each park is a place where you can relax and let go of the stress and monotony of your normal life, and a place where each of us can be a kid again, if but for a day.
SO, send me your stories, send me your pictures, send me anything you'd like! I'll try and post each comment, story, photo, even gripe, as long as it is in the interests of good humor and good taste. Have fun all, and please, I'm new at this, let me know what I can do to make this a more enjoyable place for you to visit.
A quick note: I've tried to include a little something for everyone, fun reading, a photo gallery that will continue to grow, an expanding critique of literature about the parks, and even high quality sound files difficult to find anywhere one the internet. If there is something that YOU would like to see here, drop a line, I'll do my best to keep you coming back...thanks. One more quick thing, I love you Tara.
"Because of their claws?" "NO! Because they're McCaws!"
---
---
---

---